Chapter 7
By 1906, it was no longer shocking for a woman to cycle. The Sears Catalogue (1902) even advertised their top-quality 'Napoleon & Josephine' bicycles for sale.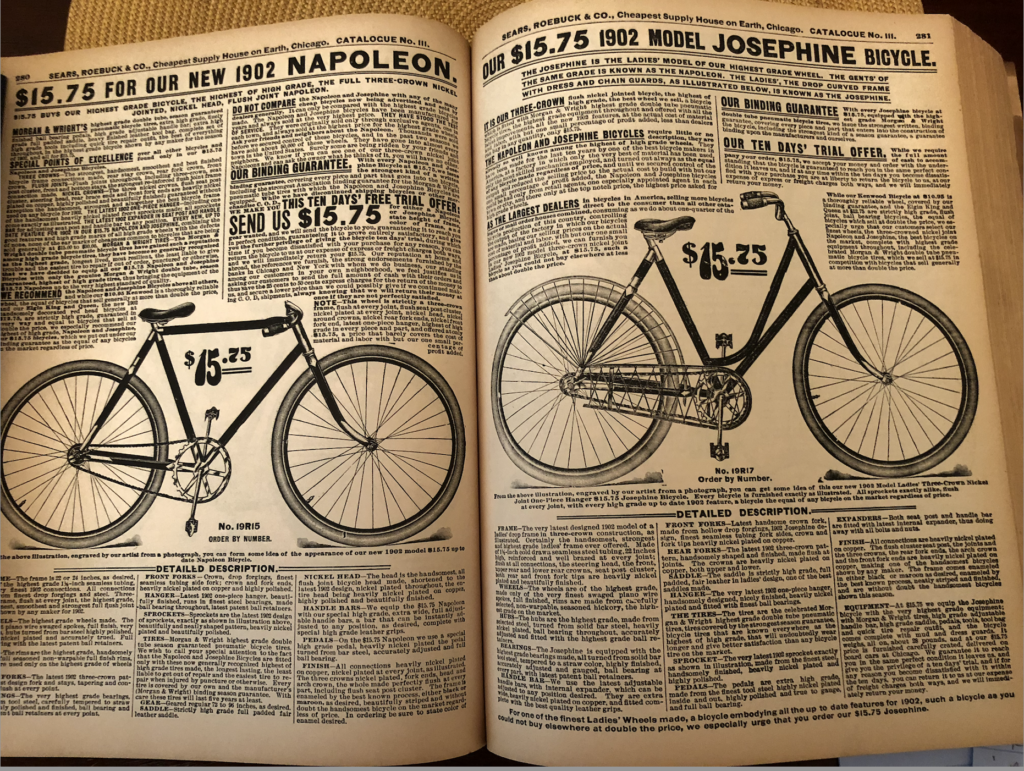 A specimen collected at the scene is viewed the next day in the morgue. Microscopes in 1906 used a mirror under the stage to collect and reflect ambient lighting.
Image: 1901 Bronze microscope–Etsy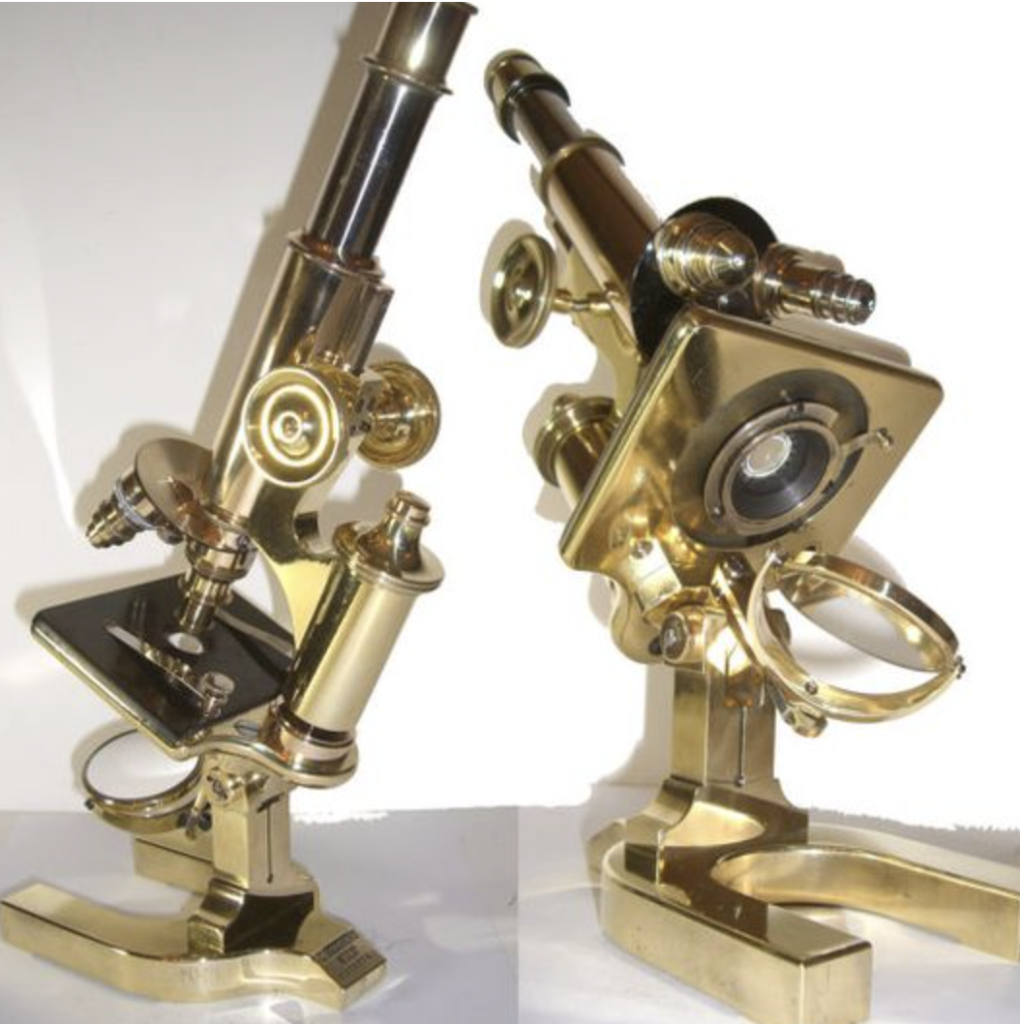 Chapter 8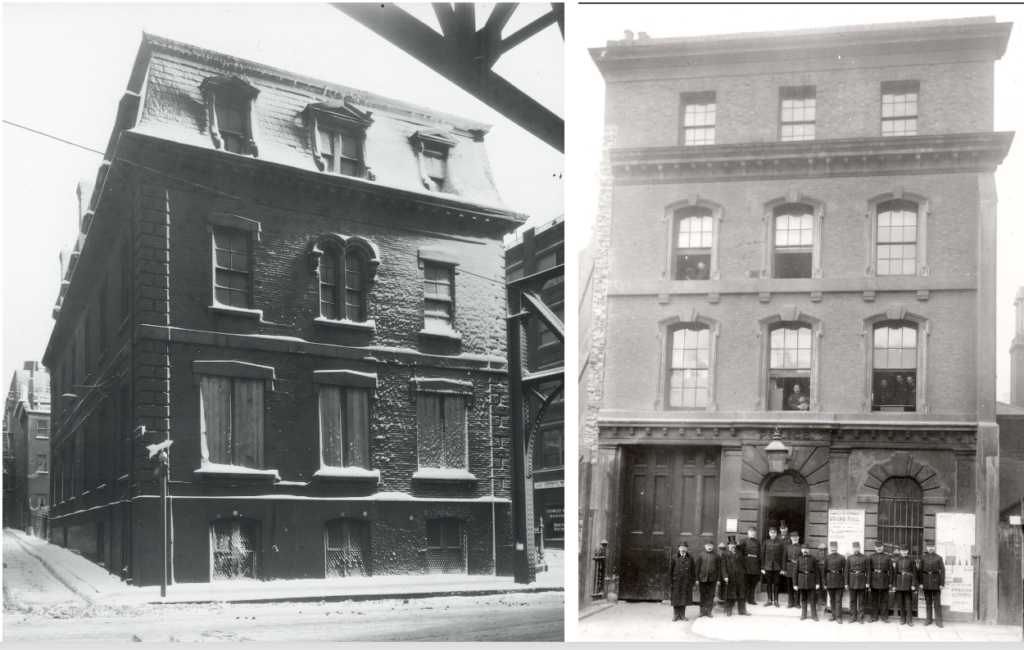 The police stationhouse is envisioned to look like Boston's North End Station 8 on Salutation Street did before it was bombed by anarchists in 1916, its front entrance similar to that of London's King Street Station (1899), or the Back Bay's Station 16 (see below).
Station 16's 1903 automobile police cruiser was famed to be the first police car in the United States. The building that was Boston Police Station 16 back in 1906 still exists today on Newbury Street and is occupied by Boston Architectural College.
Artwork Image: bpdnews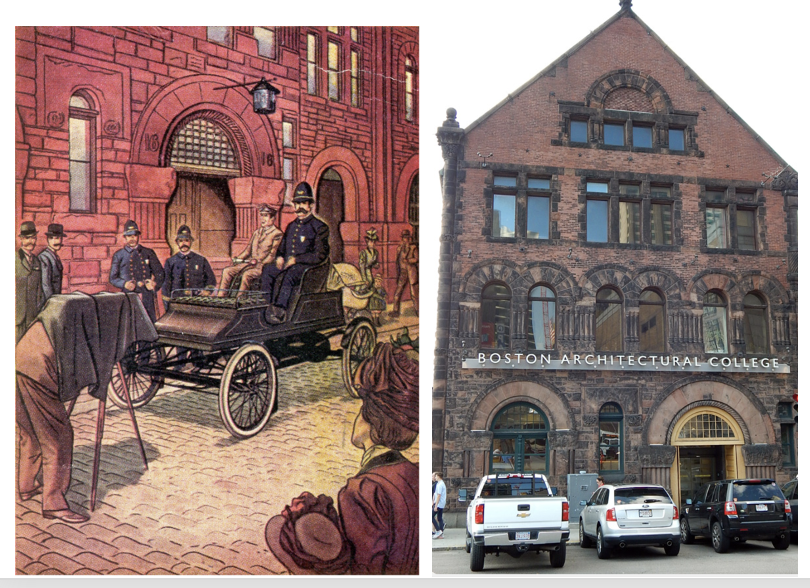 Chapter 9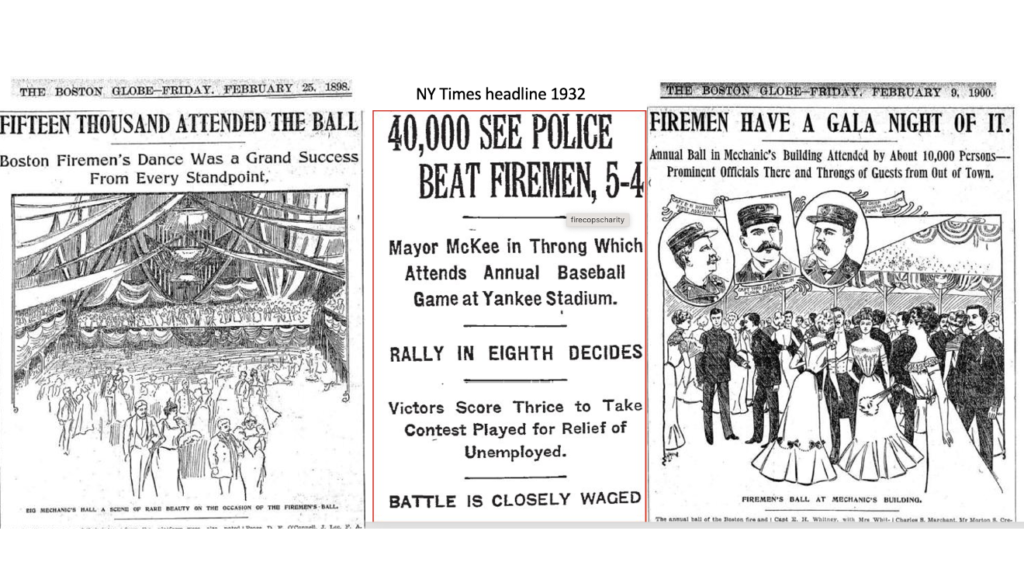 Annual Police-Fire Celebrations and Gala Balls were a big city tradition in the early 1900s.
Articles: Boston Globe (2/25/1898 and 2/2/1900) and New York Times (9/25/1932)
Big cities like Boston and New York enjoyed turn-of-the-century delights like plays and operas. Here, the Boston Globe announces that a circus (of sorts) is coming to town.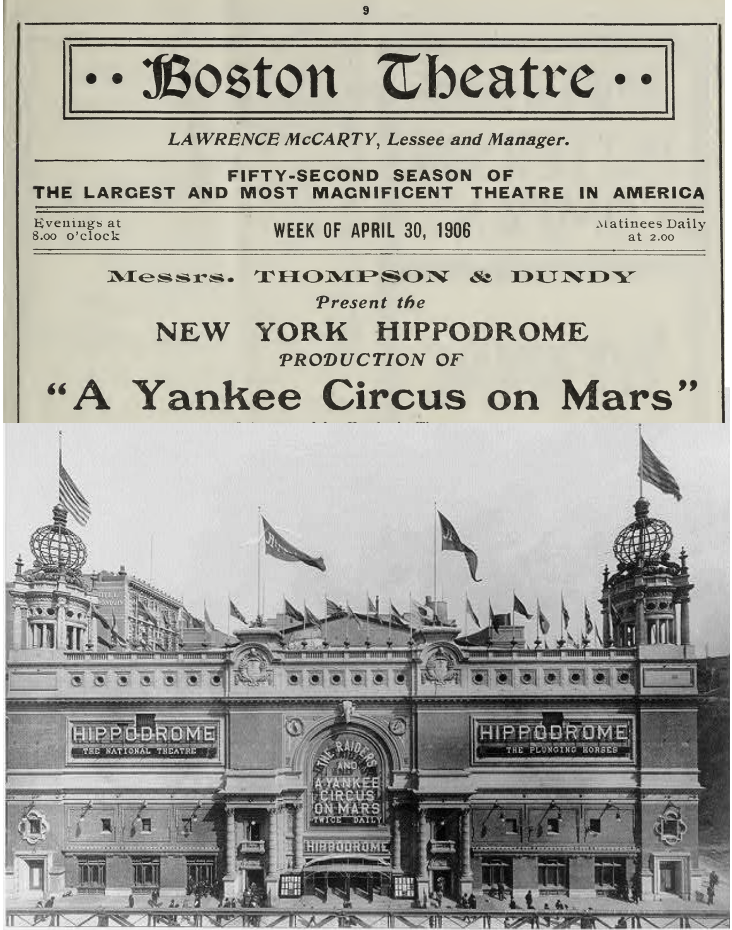 Chapter 10